The beauty industry is full of pollution, not only in how much plastic it produces and waste it creates, but also in the ways it spreads toxic ideas about standards of beauty.

As a first-generation Iranian American, I never saw anyone like me reflected or celebrated in the media. My unibrow, mustache, hairy limbs, curvy body type, and brown skin made me feel like I was less than everyone else. I didn't feel like my appearance was valid.

I spent years of my life trying to fit unhealthy beauty standards that didn't serve me. Now, as a mother to three girls, I want to break the patterns of shame passed down through generations. And with that in mind I developed TooD, to build a world that honors all forms of beauty.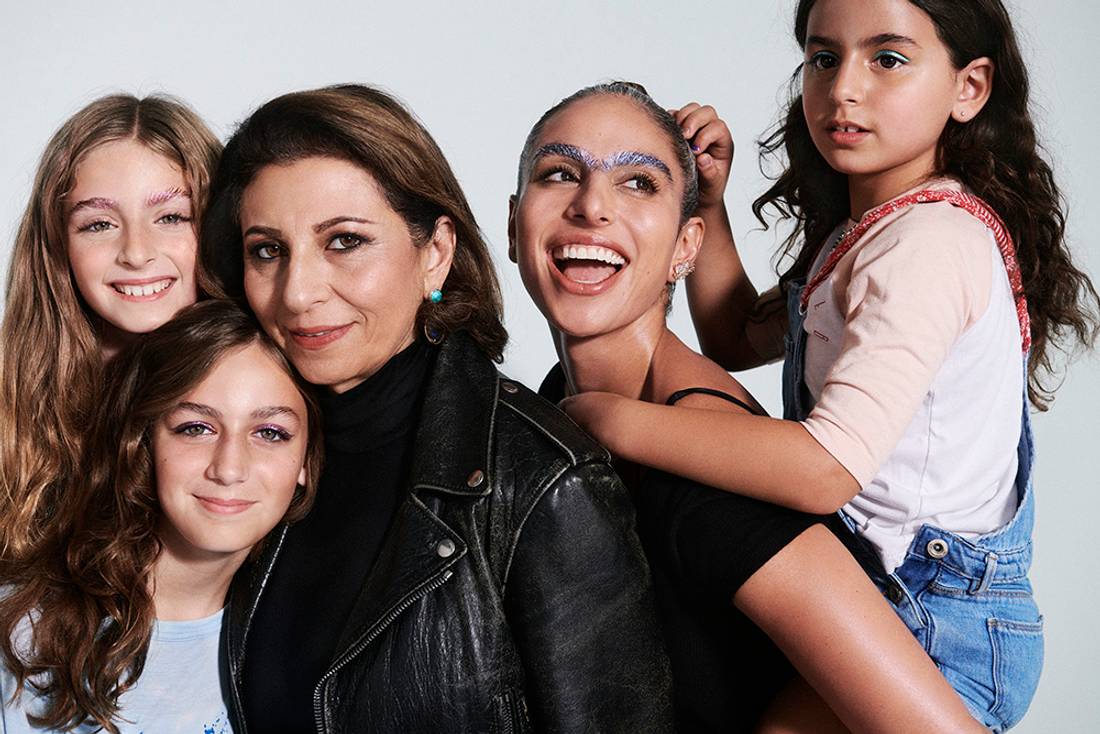 Given my own complex journey of learning how to love and celebrate my unibrow, I wanted to give people the opportunity to rewrite their own narratives. Adding color, crystals, and glitter to parts of ourselves that we once hid and held in shame, allows us to reclaim ourselves—replacing tears and sadness with laughter and joy.

I always knew that a glitter-based cosmetic would be a core product in my first collection. But only after developing my first glitter product, did I learn that glitter is made from plastic. So, I threw out my entire collection and went on a mission to find a solution for the entire beauty industry that wouldn't pollute our waterways and ecosystems.

Made from eucalyptus cellulose, packed with natural pigments, and designed to biodegrade before the next new moon, TooD's BioGlitter is a true revolutionary beauty product. Our glitter is made with pioneering BioGlitter PURE, which is plastic-free and certified TÜV Austria—the highest level of independent certification for freshwater biodegradability in the world.
"Putting on makeup should not be about achieving perfection. It should be about creativity and the freedom.."



We believe we can and should have it all: clean, high-performing pigmented colors that encourage experimentation and play. Putting on makeup should not be about achieving perfection. It should be about creativity and the freedom to paint ourselves however we feel.
Each BioGlitter shade takes on the hues of its raw materials and is named after healing crystals in corresponding colors. As alive as the earth that it came from, our BioGlitter breaks down in natural environments in as little as 28 days. Packaged in reusable jars, it delivers a sustainable, guilt-free way to shine.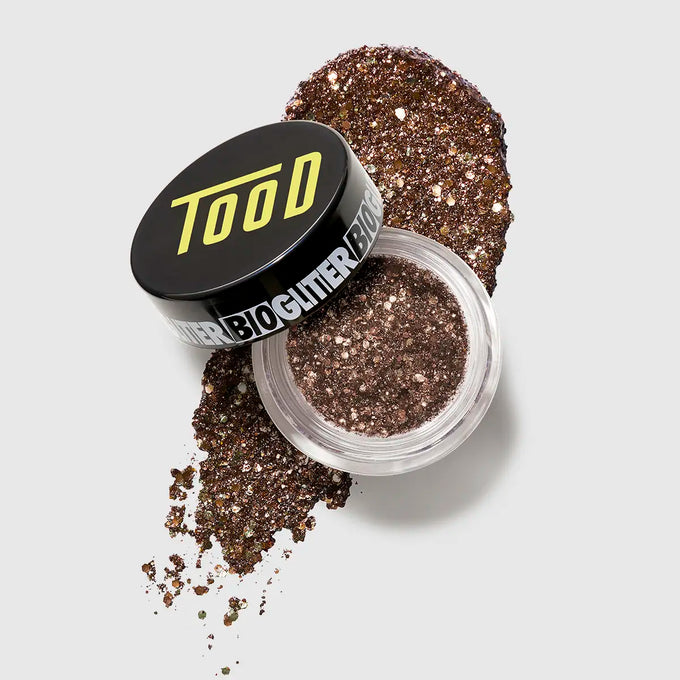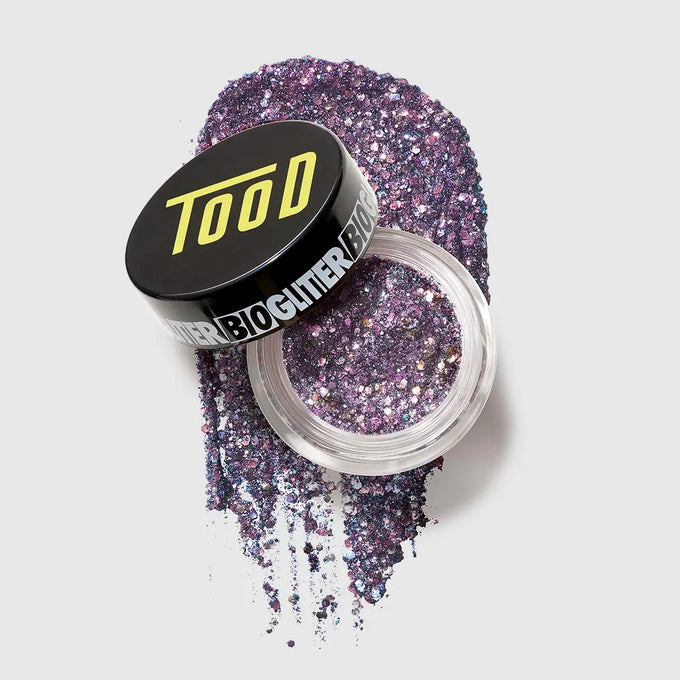 We hope to push the boundaries of how and where glitter is worn. Apply BioGlitter anywhere on the canvas of your body—from skin to hair—with our specially-formulated Paintbrush or dab it on with the tip of your finger. However you wear it, BioGlitter glides on seamlessly in just one swipe, without shedding any excess sparkles.

Find us on Instagram @TooDBeauty and join our community.

Shine Bright,
Shari